Post with 3 notes

I believe in Sherlock Holmes.
Is it 2014 yet?
Photo with 22 notes
Photoset reblogged from Here's the Silence! with 3,625 notes
If someone writes this, I will read it. But it better be lengthy and as amazing as it seems from this.
Photo with 27 notes
No… I prefer the mind palace… but… pastry… 
Photoset reblogged from I owe you with 43 notes
His way is going after maniacs alone. John's way is following him. It worked almost every time.
Photo reblogged from \(◡‿◡✿)/ joni with 6 notes
"One more miracle for me, Sherlock. Just one more…Don't be this…Don't be dead."
Photoset reblogged from Fuck Yeah, Sherlock. with 7,420 notes
Source: hulkbomb
Photo with 25 notes
I was hoping he would say this.
Post with 2 notes
Finished Season Two this week. Now I'm all caught up.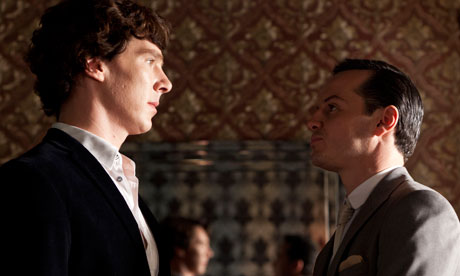 Only one thing to sum it all up…